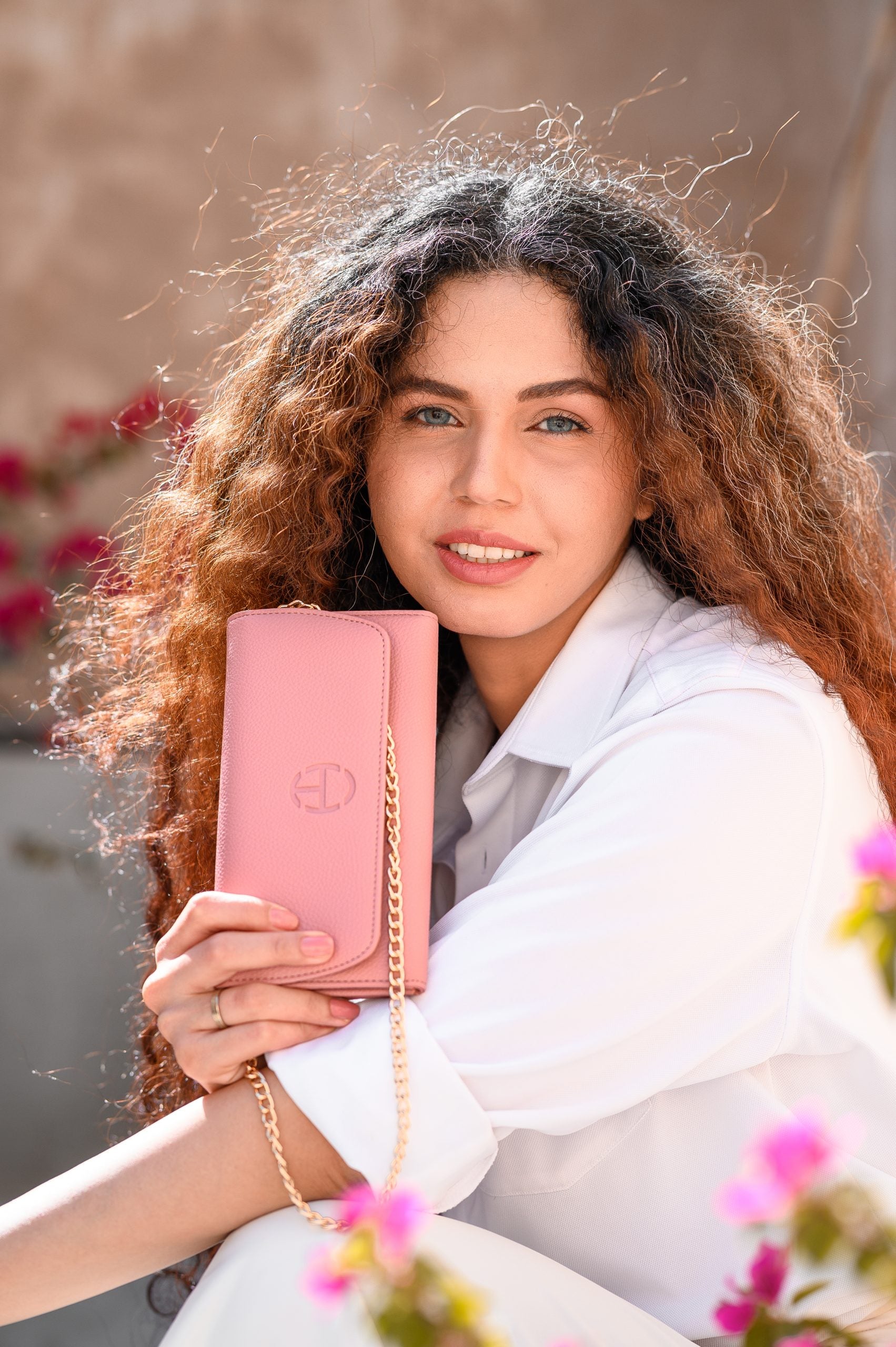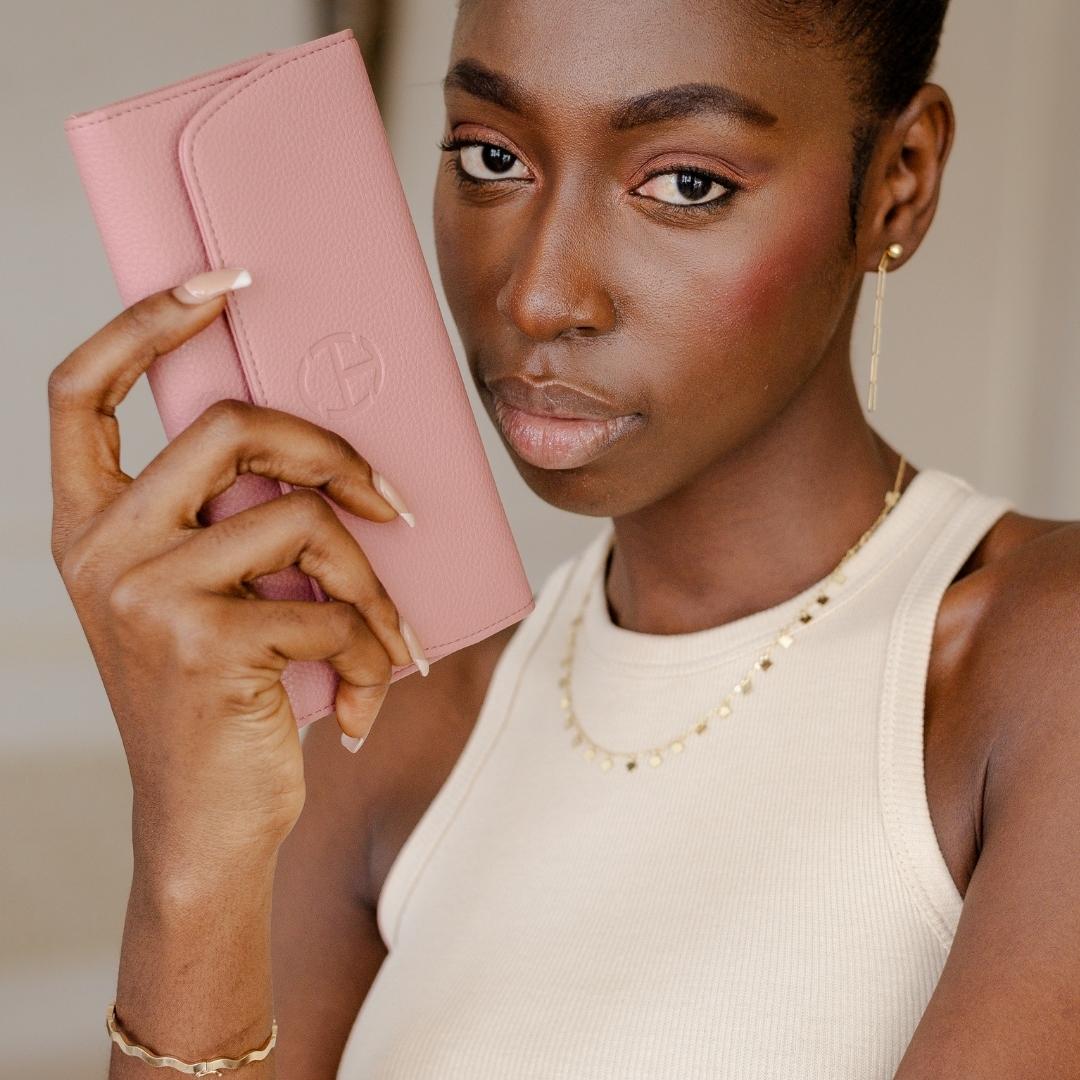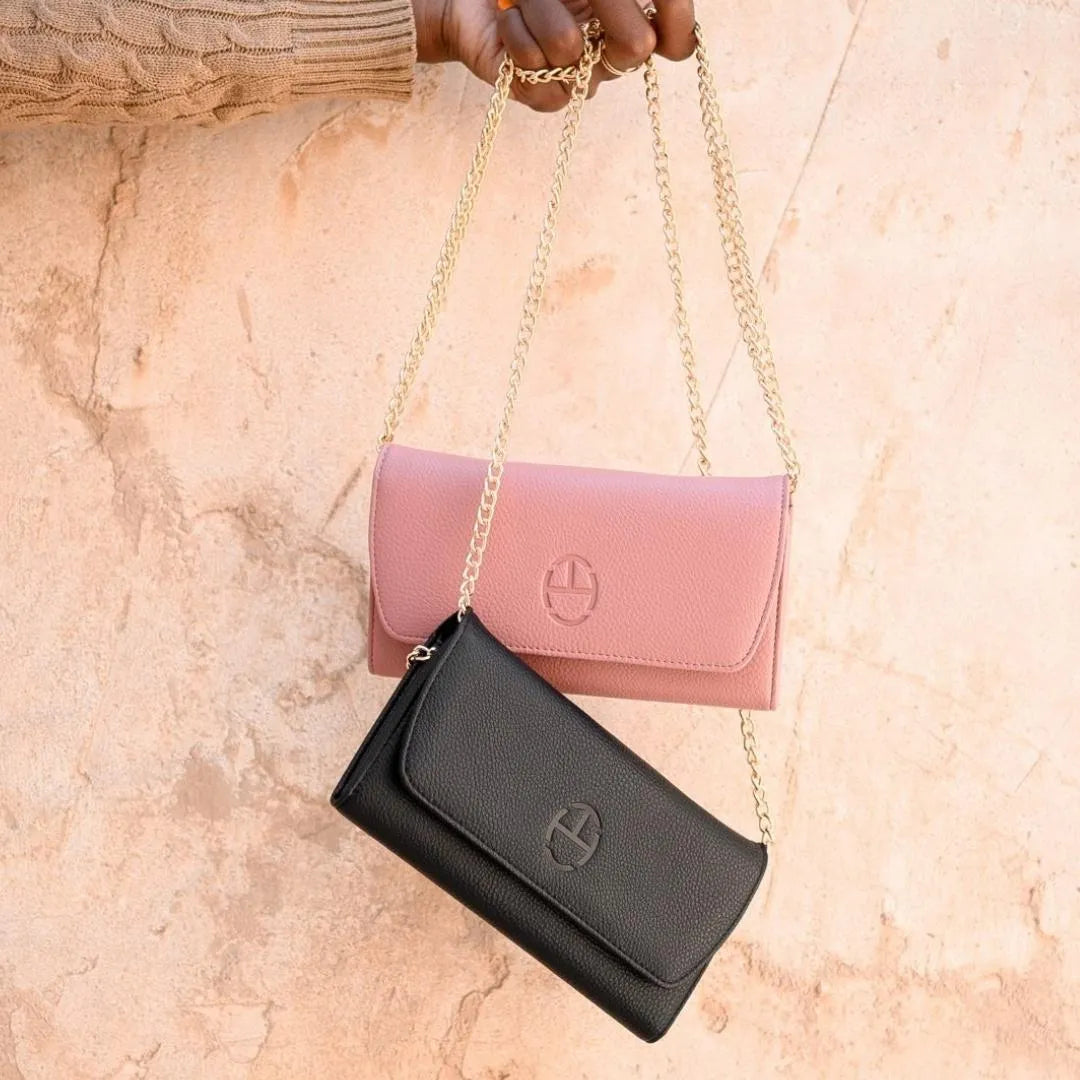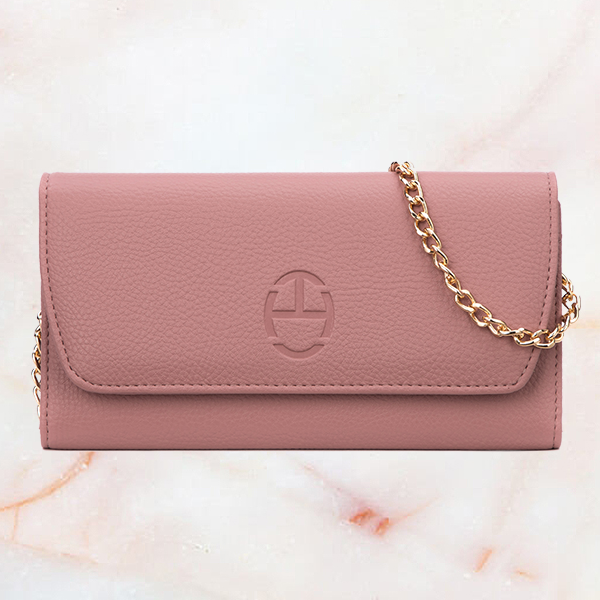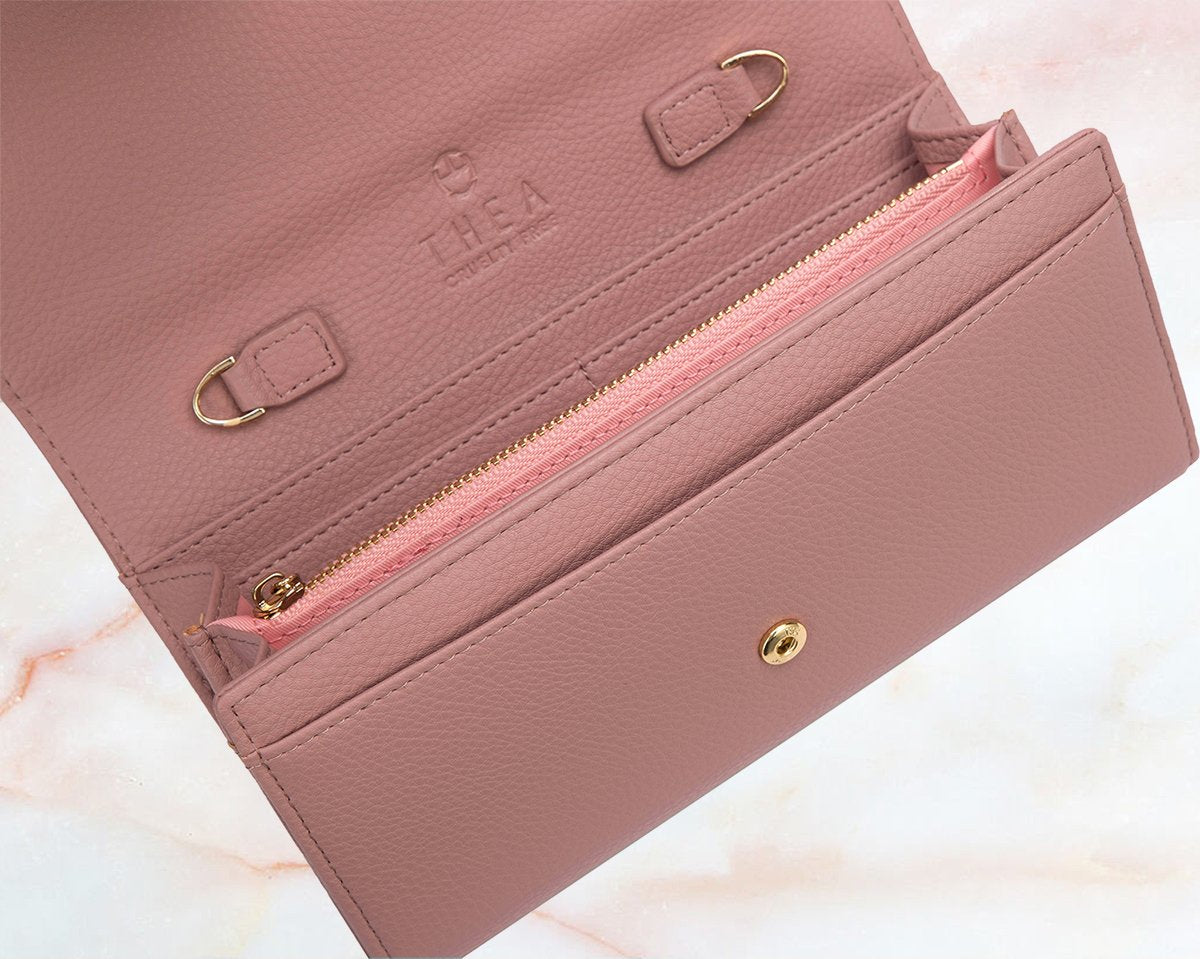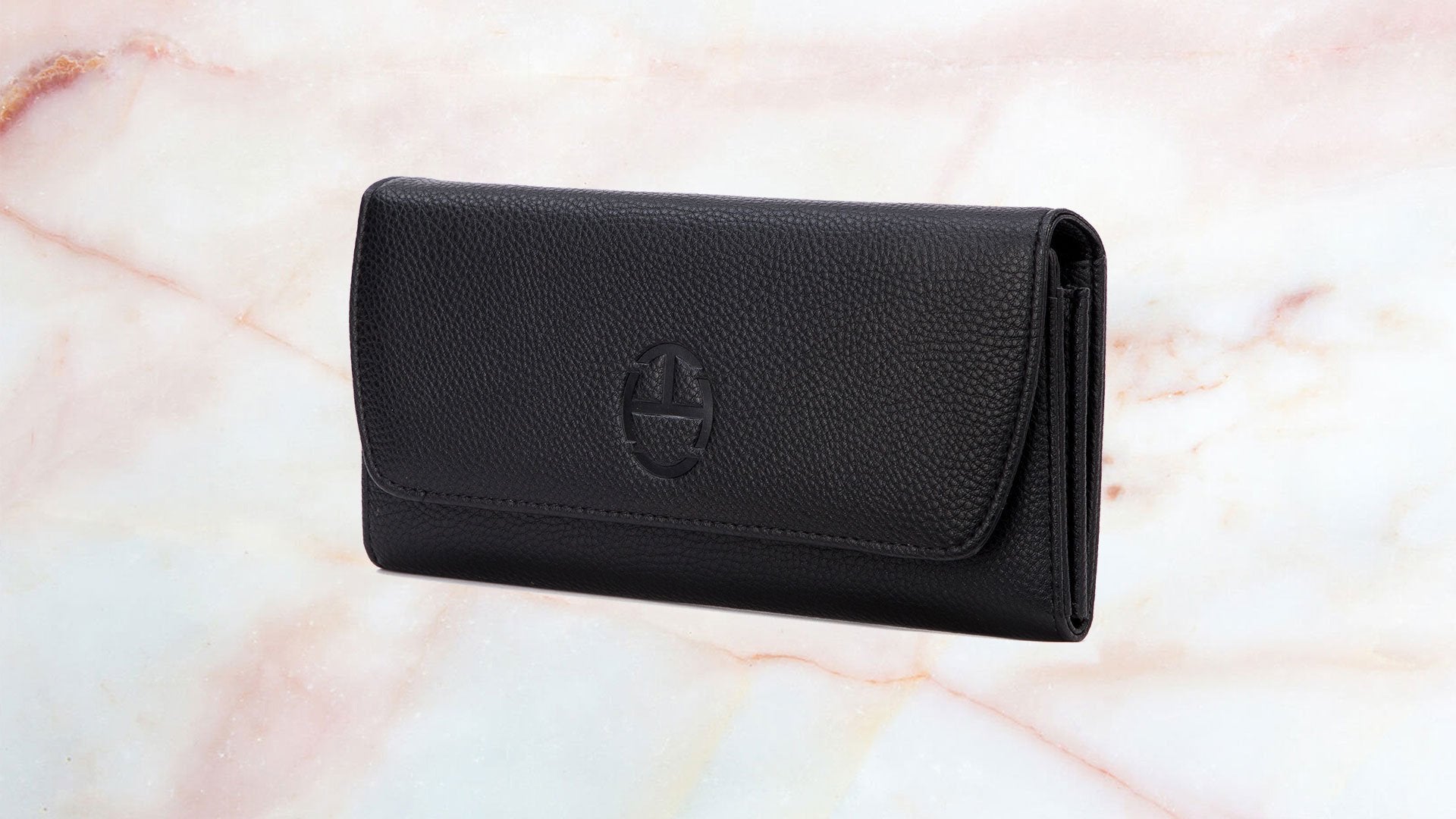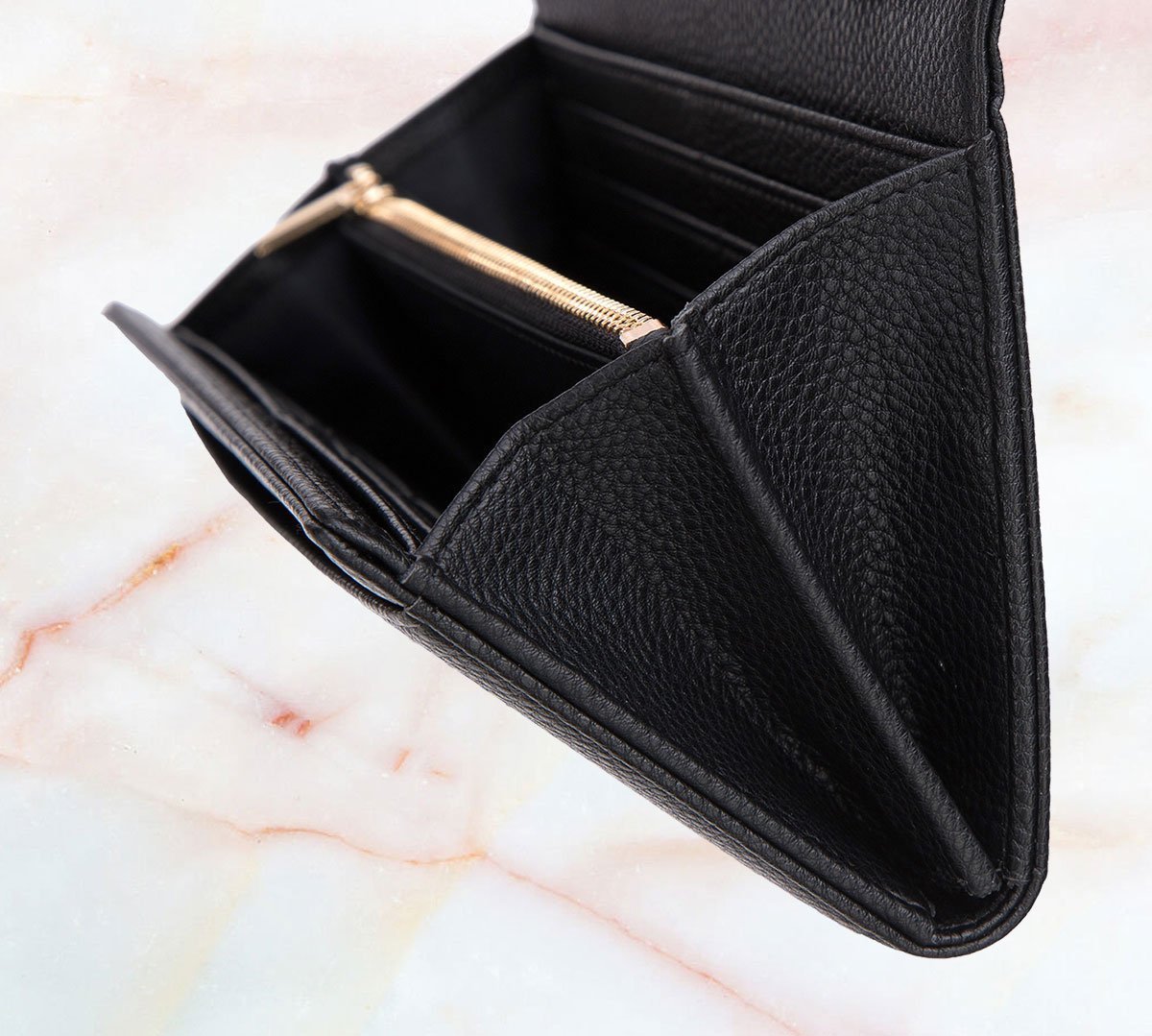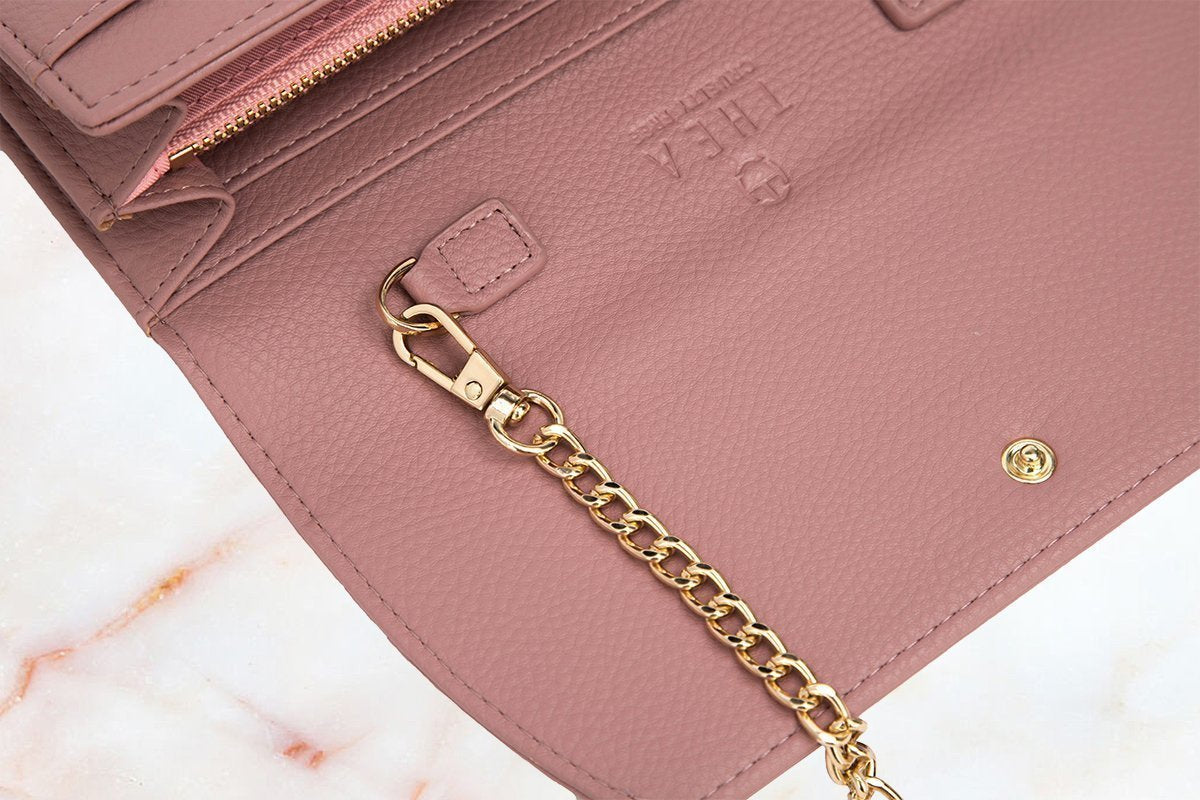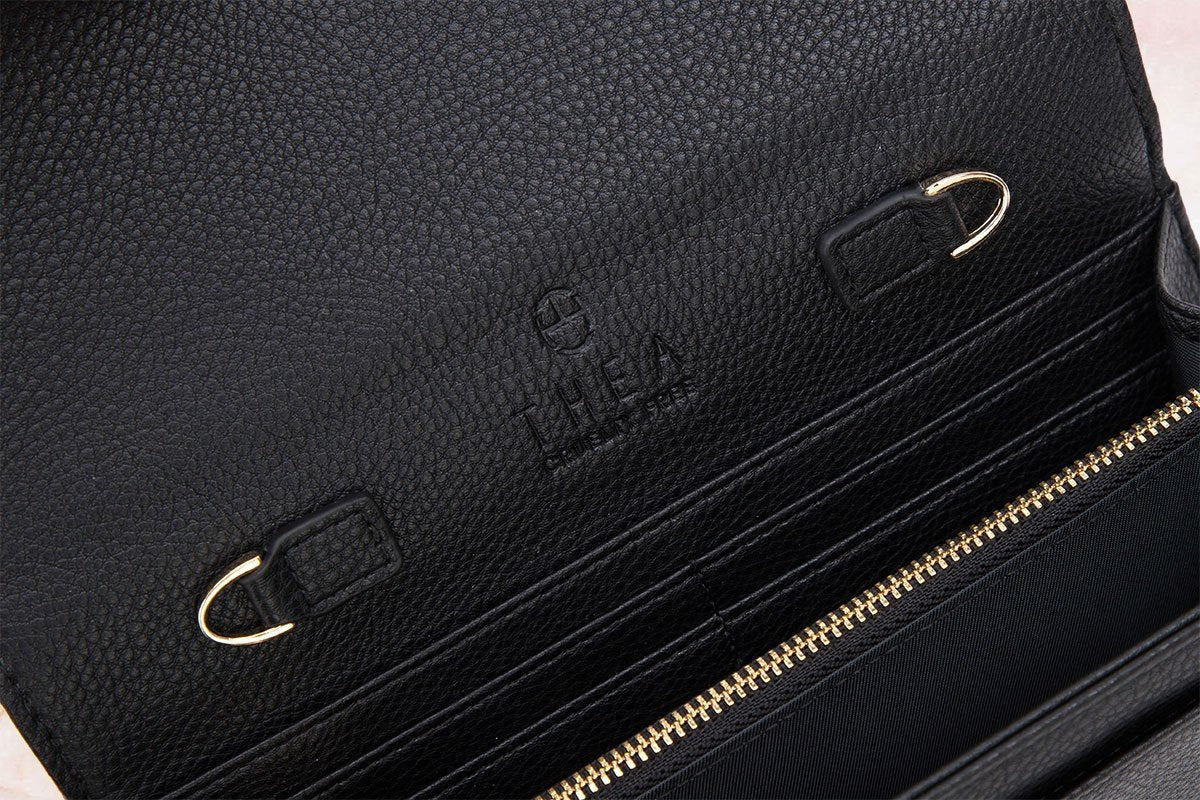 Sale price
$39.00
Regular price
Introducing our versatile cruelty-free chain wallet - a perfect blend of elegance and practicality for your daily essentials. Crafted with precision and style in mind, this wallet features multiple compartments to keep your cards, cash, and coins organized. What sets it apart is the sleek chain detail, which not only adds a chic element to your look but also serves a functional purpose. The chain is detachable, instantly transforming this wallet into a trendy sling bag, making it an ideal accessory for both casual outings and special occasions. Made with 100% animal-free materials, this timeless and sustainable chain wallet is designed for those who embrace the spirit of Thea in their fashion choices.
Made from vegan leather & polished hardware.
Inches 7.5 x 4 x11 x 1.5
Centimeter 19 x 10 x 4
Multiple interior pockets
Interior card slots
Zipped interior pocket
Note compartments
Quick fastening
Detachable Chain Strap
Gold tone hardware
Presented with a dust bag
The wallet will be delivered to you in our dust bag. Store it in our organic cotton dust bag. Keep it dry & moisture free.
''Designed with our customers in mind, this wallet collection is a result of incorporating valuable feedback and embodying our core values. We proudly present a sophisticated and compact design that seamlessly blends style and practicality.''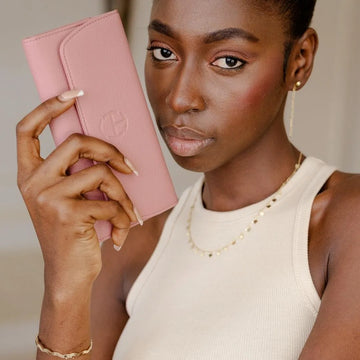 Wear it how you want
With just the right amount of space, this wallet ensures that your essentials are always at your fingertips. Safely stow away your smartphone, cards, and other necessities without compromising on elegance. The detachable chain adds a touch of versatility, effortlessly transitioning you from day to night or weekday to weekend with a simple snap of the hook.
Carry it confidently as a chic clutch, or effortlessly drape it over your shoulder using the optional chain strap. The choice is yours, as this wallet adapts to your unique style and needs.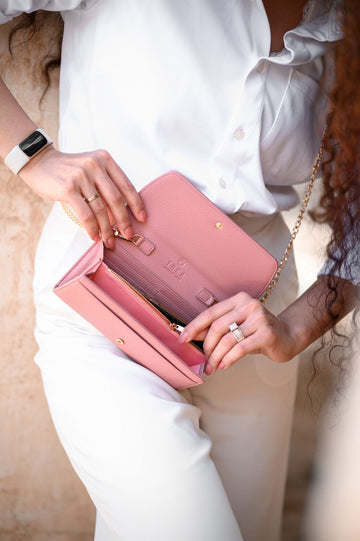 Minimal & Functional
Crafted with meticulous attention to detail, our Weekend Wallet Collection is a testament to our commitment to both fashion and function. Every stitch and fold reflects our dedication to creating a wallet that not only looks trendy but also delivers on its promise of utility.
Embrace the convenience of this thoughtfully designed wallet that combines fashion-forward aesthetics with practical features. Experience the joy of effortlessly organized essentials while adding an element of trendiness to your ensemble.
Elevate your accessory game with our Weekend Wallet Collection—a perfect companion for any occasion. Let minimalism and functionality define your style and revel in the perfect harmony of form and function.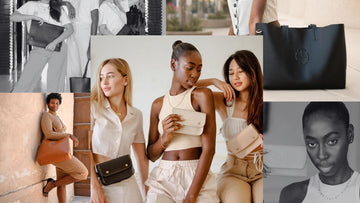 Together we can
Together, we can make a difference and redefine what it means to be fashionable in a compassionate and empathetic world.
Join us on this journey and discover the beauty of handcrafted fashion that speaks to your soul.